Deeper, faster analysis and stress testing for CRE loans. Built for banks.
Dynamic CRE and C&I Portfolio Dashboards
Qualtik provides a configurable view of key metrics at both the portfolio and asset level with interactive dashboards.
Efficiently manage risk and report on CRE Concentrations, C&I Concentrations, and Capital Ratios.

Click to filter by concentration, or aggregate multiple portfolio segments.

Easily track C&I maturities so you can proactively manage your workflow.

Generate custom reports for management, board members, or regulators in minutes, as a PDF or CSV file.

Eliminate manual processes and headaches with enhanced reporting capabilities.
Dynamic Drilling
Drill in to evaluate a scenario or single loan directly from the dashboard. Get greater detail at your fingertips so you can answer questions, fast.
Concentrations
Get real-time insight to specific areas of concentration with filtering. Access a list of assets and key information for any segment of a concentration.
Capital Ratios
Qualtik's capital ratio dashboard gives detail behind CRE and C&D capital ratios and helps with forecasting. View your portfolio by unpaid principal balance or committed amount, easily break down details such as risk grades, LTV, and DSCR, and filter by call codes so you can keep a finger on the pulse of your portfolio and quickly answer questions for regulators.
Customized Reports
Generate reports from multiple perspectives in minutes with Qualtik's real-time reporting.
Jeff Wilkinson, Chairman & CEO, Keystone Bank
How do you get my data in?
Qualtik is designed to be an easy step from your current systems and processes, and to add value immediately. Data is imported using the same methodology lenders already use to pull data from their core systems into spreadsheets.
Whether you have a data warehouse solution or not, no matter how many systems your data resides in, you can use Qualtik for CRE portfolio analysis. No integrations needed.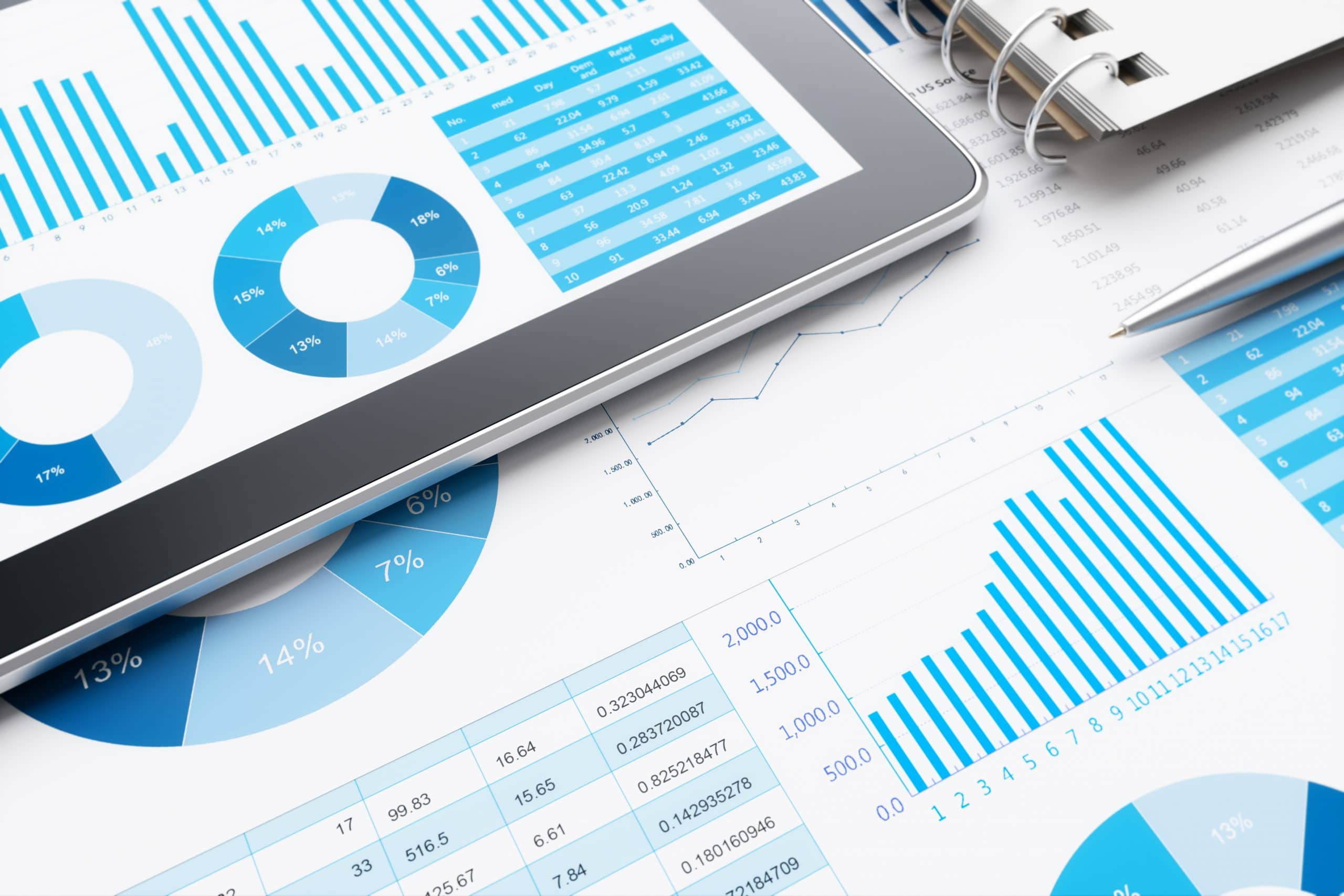 Accelerate and Elevate Monthly Reporting
Many banks aggregate data from multiple spreadsheets and systems to create monthly reports. This is a time-consuming process, with many commercial lenders spending several days every month just compiling and organizing data. With Qualtik, you can generate customizable, interactive reports in minutes.
"Regulatory agencies are strongly encouraging banks to beef up their stress testing. Not only does Qualtik provide a solution banks need, its platform is financially attainable to community banks and commercial investors."
Jeff Wilkinson, Chairman and CEO, Keystone Bank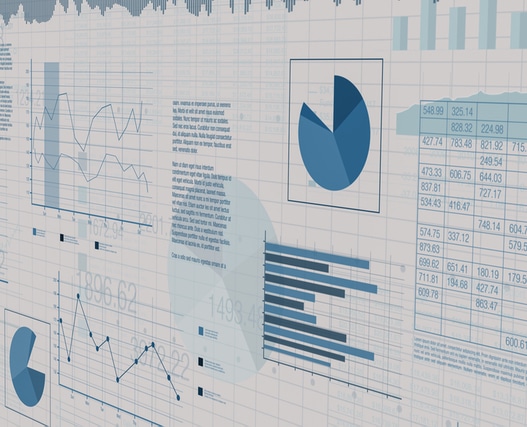 CRE Stress Testing Built for Banks
Banks need sophisticated, granular commercial portfolio stress testing to grow and meet regulatory requirements. Stress testing from Qualtik is fast and flexible. Enjoy the ability to set your own performance thresholds, stress test single loans or whole portfolios, and generate dynamic reports that link back to the source information, and more — all in real time.
CRE portfolio stress testing – Define your scenarios for interest rate, cap rate, and NOI.

Collateral stress tests – Drop the collateral value and see how it impacts your LTVs.

Individual loan analysis – Run more detailed stress scenarios on individual loans.

Filter by loan type, location, vintage, NAICS code, and more.

Set DSCR and LTV ranges on a test-by-test basis.

Generate interactive, deeply insightful stress test reports in real time.
Interactive CRE Stress Testing Reports, in Real Time
Click on the report to view mild, moderate, or severe stress scenarios.

Drill down to individual loans with just a click.

Generate reports for management or your board of directors from multiple perspectives in moments.

Quickly generate reports whenever conditions change, so everyone's always looking at the most current information.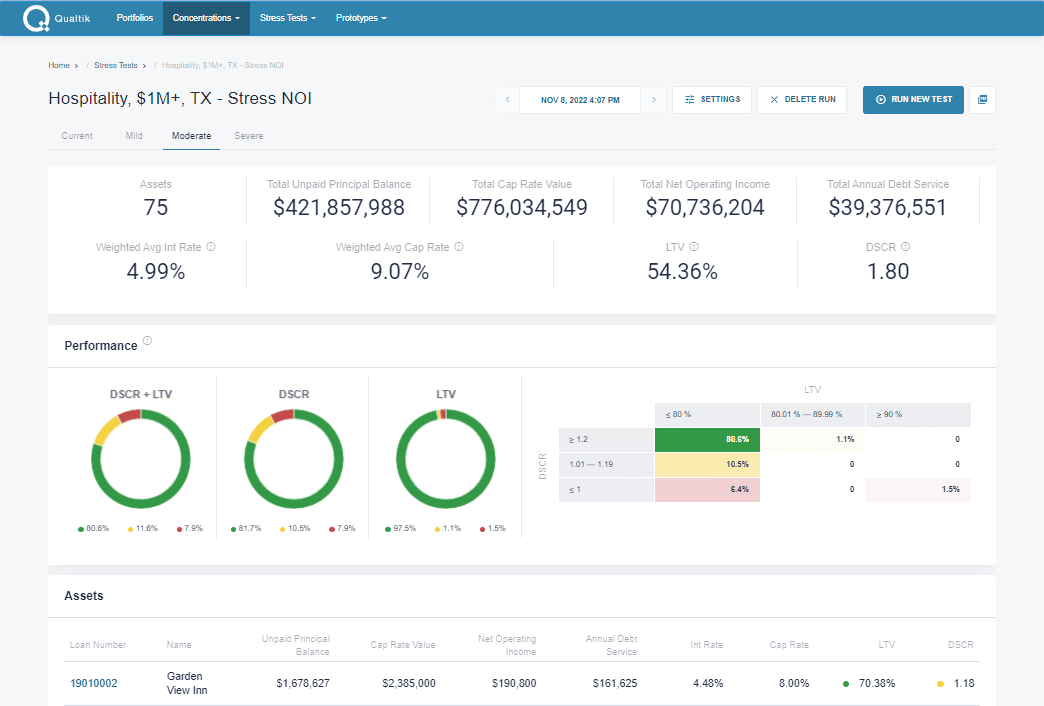 What are your commercial loan concentrations and capital ratios right now?
With Qualtik, you always know.